Dear Sebring Residents,
As your Mayor, I would like to welcome you to take a moment to view our newly designed website. Sebring is a small community, but has a lot to offer. Our Village Officials are working very hard to make the quality of life better for our entire community. We have made many steps to move forward, some large and some small, but overall still keeping in mind that we are here to serve our community with pride.
Again thank you for visiting our community website and it is our hope that you will continue to visit us often to see any updates/changes that may be of interest to our citizens and businesses alike.
Thank You.
Your Mayor, James J. Harp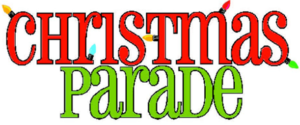 We are excited to announce that we will be hosting our first annual Christmas Parade in Sebring on Saturday, December 1st!
5:00PM- Downtown Activities
- Welcome at Harvest Park (corner of Ohio Ave. and 15th St.)
- Ornament Craft in the Gazebo
- Picture Station in the Gazebo
- Face Painting at Harvest Park
- Reindeer Food at Rustic Treasures
- Refreshments at Busy Corner Ministries

5:45PM- All 4 One Quartet at Harvest Park

6:00PM- Christmas Carol Sing Along at Harvest Park

6:15PM- Tree Lighting Ceremony at Harvest Park
6:30PM-Grand Parade
Parade will begin at Pennsylvania Ave and head north on 15th Street, with Former Mayor Mike Pinkerton and Current Mayor Jim Harp escorting SANTA to the WINTER WONDERLAND PARTY in the COMMUNITY ROOM at Gednetz-Ruzek-Brown on Vermont Avenue, where there will be a Santa letter station, village and train display, cotton candy tree, holiday snacks, refreshments and of course pictures with the man himself!
We look forward to kicking off the holiday season right!
For more information call Sam Barnhouse 330-277-3091 or Chris Brown 330-506-2900 or stop by Leonard Hardware.
Thank you to the generous 2018 PARADE SPONSORS:
Sebring Business Association
Gednetz-Ruzek-Brown Funeral Home 
Harvest Fest Committee
Apex Control
MAC Trailer
Leonard Hardware 
Sebring Quick Mart
Sebring Masonic Lodge
Beloit Fire Department
Stratton Chevrolet
Beloit Ruritans
Sebring Trophy
Auburn Hills Nursing and Rehabilitation
Sebring Tire
Williams and Case Insurance Agency
Sebring Presbyterian Church
Damascus Ruritans